When shopping for a hemp product, there are so many different options that it can feel overwhelming for some individuals. Shoppers can choose between brands, serving size amounts, flavors, and cannabinoids. While some items like serving size and flavors may be easy to choose between, picking the right cannabinoid-specific product can be a bit more challenging.
Two of the most common cannabinoid-specific products that can be found on store shelves are CBD and Delta THC. While each cannabinoid offers its own properties and different experiences, knowing which one is right for your needs can make all the difference.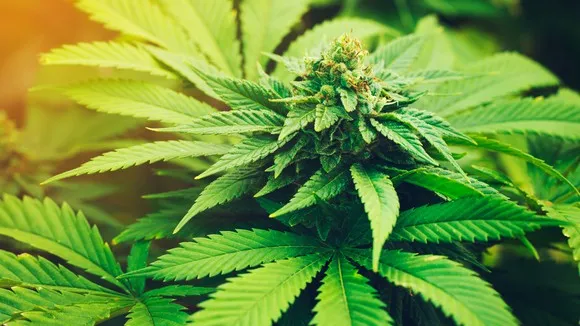 Delta THC refers to a group of cannabinoids found within the hemp plant that produce the psychoactive properties that have made it so popular. There are several different forms of Delta THC, with each containing unique properties. Including (but not limited to):
Studies show evidence that Delta 8 THC promotes sleep and stimulates the appetite. This cannabinoid is not as potent as Delta 9 THC but offers many of the same properties. Current research has a focus on Delta 8 THC's possibilities within neuroscience.
CBD is one of the most popular cannabinoids found within the hemp plant. However, unlike THC, this cannabinoid does not produce psychoactive properties. Current research has revealed a plethora of properties that are found within the CBD cannabinoid. Properties of CBD include;
Sleep Promotion
Anti-Inflammatory
Neuroprotective Properties
Anti-Anxiety and Stress Relieving
Current research has explored a variety of different ways that CBD can open up new possibilities in the scientific and medical communities. For example, a study published in early 2023 by researchers in Poland found that CBD can help honey bees. According to their findings, "After a series of studies in cages and in colony conditions, we found that supplementation with CBD will potentially support the immune system of honeybees through stimulating the antioxidant system (protection against oxidative stress affecting cells and their biochemistry)."
At the time of this writing, there is only one FDA approved medication derived from CBD used to treat seizures associated with two forms of epilepsy. Known as Epidiolex, this CBD-derived medication is the first in what will hopefully be a long list of cannabinoid products used for medical purposes. Unlike other CBD products, Epidiolex would have to be prescribed by a physician.
Where to find THC and CBD Products
Can't wait to find your perfect hemp derived CBD or Delta THC product? CBD Vitality has a variety of hemp products to fit your needs. Located in Holladay, UT we encourage our customers to come shop in person. When you do, you receive the benefit of one-on-one assistance from our professional staff members.

Our shoppers who come visit us in person can have their questions and concerns answered promptly. Staff members can also help make suggestions as to what products may be a good fit for your needs. This can be especially helpful for our first time guests.

Come stop by CBD Vitality in Holladay today. We cannot wait to see you!